1. Login to website: https://www.huobi.bi/zh-cn/
2. Click "Sign up" on the top right of the page
3. Choose "Country"(there are certain regions not allowing to provide digital assets derivatives service, please note.), put into your mobile phone number in "Phone" blank, set your password and finally click "register" (Example for mobile registration)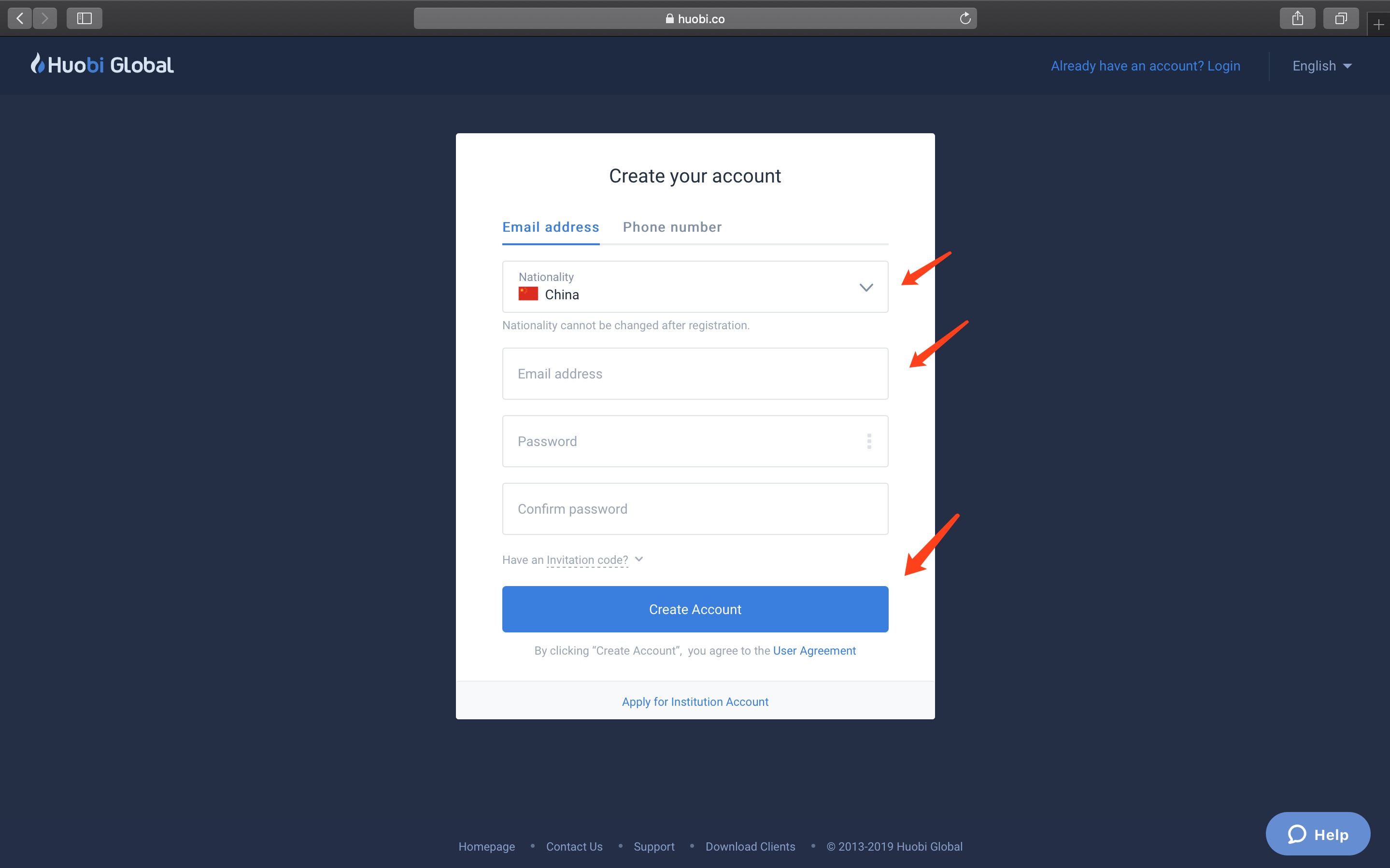 4. Enter the verification code to finish registration.
Notes:
1. Please ensure the correct registration country. Otherwise no modification is allowed anymore;
2. One phone number/email address can be used only once for account registration
3. Please check your spam mailbox if you are using email to register in case of the verification code mail automatically being divided into spam.
4. You do not need to register the Huobi Futures account if you had an account of Huobi Global already. Please login https://www.huobi.bi/zh-cn/ and start to trade directly.
5. Please read User Agreement carefully before registration.
Join in us
WeChat:dm19166 ,dm19416
QQ Group:936093939
Telegram:https://t.me/huobidmofficial