Fallen short on HT holding requirement for FastTrack? Here is your second chance to earn your HT votes and take part in the upcoming first vote of FastTrack!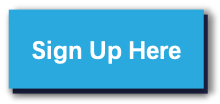 *Only users whom have signed up through our google form are eligible for participation.
Promotion Details below:
Period: 00:00 1st June 2019 to 00:00 4th June 2019 (GMT+8)
Users who trade up to a minimum cumulative trading volume IN ANY TOKEN during the event period will receive the following HT votes reward as per the table below:
For example:
Top 20 users with the highest cumulative trading volume during event period that is greater than USDT1,000,000 will receive Tier 3 reward. Next 100 users that meet the cumulative trading volume threshold of USDT 100,000 will receive the Tier 2 reward.
Terms and Conditions:
Promotion is open to all countries, with exception of China and US nationals。
Participants must signup via 【form】before the end of promotion period to be eligible for the reward. Please leave your UID to Register. We only accept Huobi Global UID registration. On Desktop: please click "Account&Security" and find UID in "Basic Information". On APP: please click "Account" and find UID under your account name.
Participant must trade a minimum cumulative trading volume of 10,000 USDT during promotion period to qualify for the reward. A user is only entitled to 1 prize as part of this event. The above prizes are add-on to user's existing HT votes. The maximum cap per user for FastTrack is 5,000 HT votes. If an user has 3,000 existing HT votes and earns 5,000 extra HT votes through this promo, the user will have a total of 5,000 HT votes for FastTrack.
Participants must have successfully completed ID verification (ID upload) BEFORE event ends to receive the reward.
Eligible winners are subject to Huobi's KYC and Anti-Fraud Review. Only eligible winners that pass Huobi's KYC and Anti-Fraud Review shall qualify for the rewards.
Definition of cumulative trading volume: Cumulative trading volume (buy and sell) during event period as stated above. No self-deal. USDT value will be calculated based on daily end-day closing price at 00:00 daily (GMT +8).
With the exception of using POINT cards to pay for transaction fees or VIP users who enjoy discounted service fee, Institutional users and users who enjoy other special rate discounts (including market-makers)are not eligible for the award. Additional Super Rebate standard cash rebates can apply.
The rules and regulations of the promotion shall be subject to Huobi's final interpretative decision and we reserve the rights to disqualify any person who is known or suspected to be cheating or violating any rules and regulations set by Huobi.