Huobi Global will be organizing the Eurasia Blockchain Summit in Istanbul, Turkey from 18th – 19th October 2019.
Event Details:
Date/Time: 18th – 19th October 2019
Venue: Wyndham Grand Istanbul Levent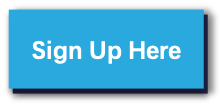 To celebrate this occasion, participating users will stand to win between 1-10HT airdrop when they purchase tickets for the above-mentioned onsite event and complete ID verification (ID upload) by 20th October 2019.
Furthermore, Huobi Global will randomly pick 5 lucky participating users who follow Huobi Global's Official Twitter account, tag us and share about their reward online. The selected 5 lucky users will win a 100 HT bonus prize.
Terms & Conditions:
1. Participants must have a valid Huobi Global account and successfully completed ID verification (ID upload) before 23:59:59 20th October 2019 (GMT+3) to receive the reward.
Participating users must sign-up for this promotion at the point of online ticket purchase using the email address registered and binded (see 2FA setting) to their HBG account in order to qualify for the HT reward.
(input email here)
Airdrop reward distributions are scheduled on Tuesday and Fridays on business days from 9th September 2019 till 22nd October 2019 (GMT+8) by 23:59:59. The first distribution will commence on 10th September 2019, and the last distribution will be executed on 22nd October 2019. Airdrops for 13th September distributions will be executed on 17th September 2019 instead. Airdrops for 1st, 4th and 8th October distributions will be executed on 11th October 2019 instead.
Each user will only receive 1 airdrop reward, irrespective of the number of HBG account he has.
Eligible winners are subject to Huobi's KYC and Anti-Fraud Review. Only eligible winners that pass Huobi's KYC and Anti-Fraud Review shall qualify for the rewards.
The rules and regulations of the promotion shall be subject to Huobi's final interpretative decision and we reserve the rights to disqualify any person who is known or suspected to be cheating or violating any rules and regulations set by Huobi.
Follow us on:
Event Telegram: https://t.me/eurasiablockchainsummit
Huobi Global Official Telegram: https://t.me/huobiglobalofficial
Huobi Global Official Twitter: https://twitter.com/HuobiGlobal
Huobi Global
September 5, 2019