Adjustment factors is designed to prevent users from system's margin call losses. Huobi DM adopts Tiered Adjustment Factors mechanism, in which there are three tier of adjustment factors. As users with higher net position, then he/she will be in higher tier of adjustment factor with higher risk.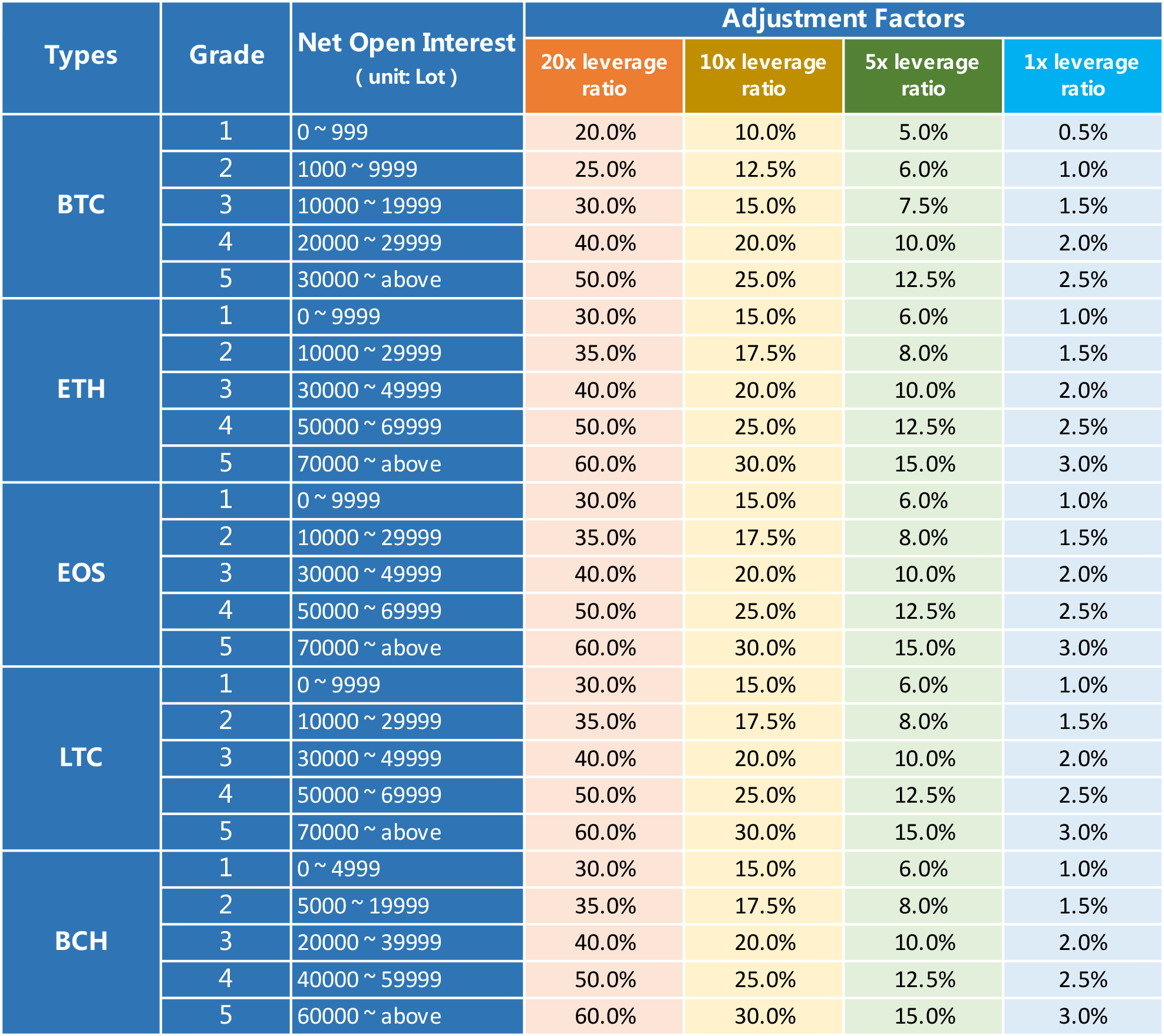 【The above data and indicator contents may be adjusted in real time according to market conditions, and the adjustments will be made without further notice.】
For example, if a user chooses 10x leverage ratio:
With long positions of 1200 lots and short positions of 3000 lots of BTC Perpetual swaps contracts; The net position should be 1800 lots ( 1 BTC contract = 100usd/ lot ) ;Corresponds to adjustment factor of 12.5%.
Join in us
WeChat:dm19417,dm19518
QQ Group:936093939
Telegram:https://t.me/huobidmofficial