Activity Time: 10:00 am on Apr. 2, 2021- 10:00 am on Apr. 9, 2021 (UTC)
Registration Form Address: https://su-8093e18f196b3d42.jinshuju.com/f/LEaSwe
Activity 1: Trade FIL contracts to equally share 30,000USDT
During the event, whoever completes the tasks below can get 5 USDT:
Sign up and trade FIL/USD futures, FIL/USD swaps or FIL/USDT swaps and the cumulative trading volume is over 2000USDT (USDT:USD=1:1);
Follow @HuobiFutures_ on Twitter;
Upload the poster sharing screenshot.
Only 30,000 USDT in total! First come, first served.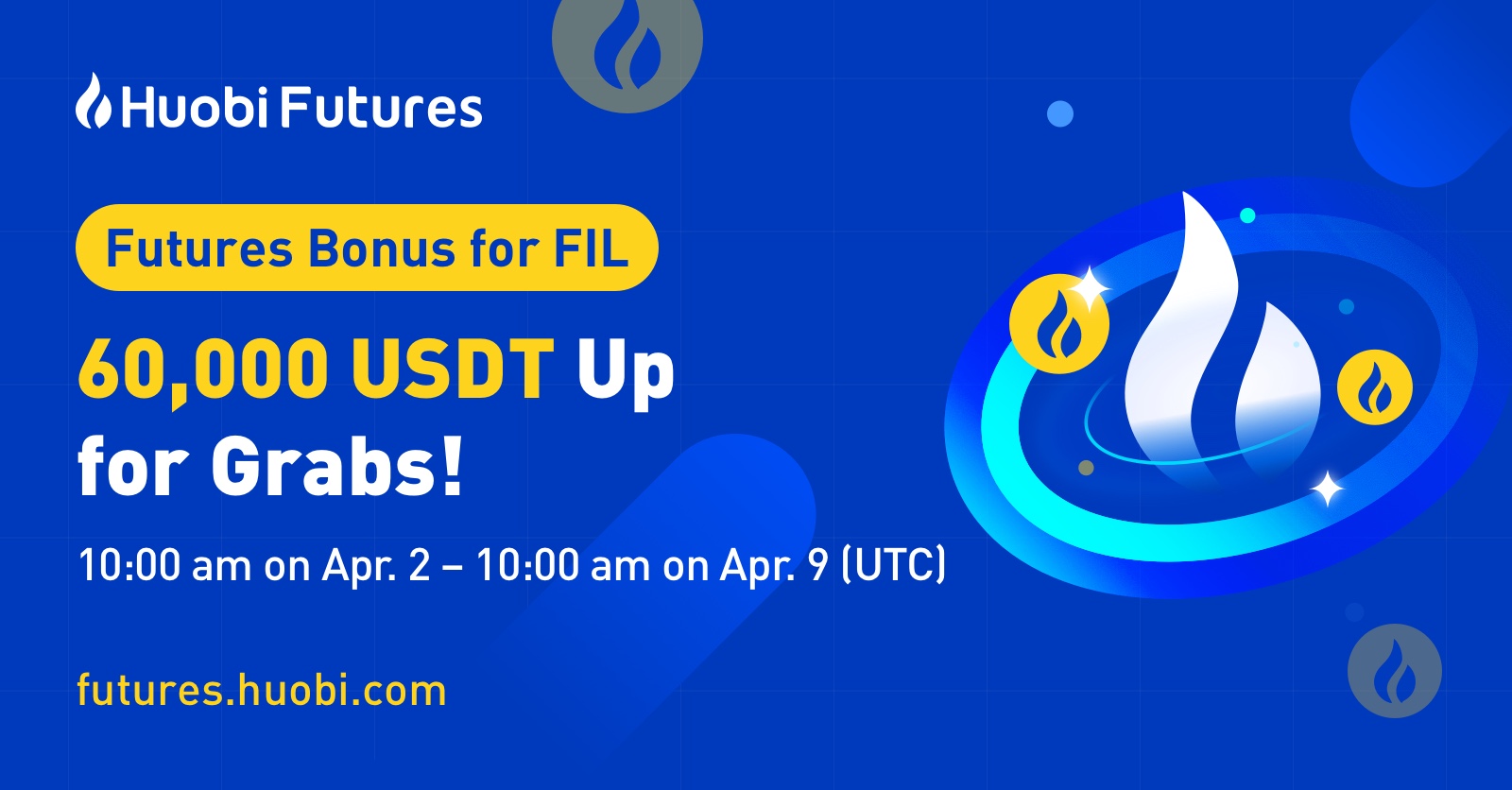 Activity 2: Rank top 100 to grab 30,000USDT
During the event, while users sign up and trade FIL/USD futures, FIL/USD swaps and FIL/USDT swaps, the platform will rank the participants by the cumulative trading volume (USDT:USD=1:1) of the three derivatives above and the top 100 winners can grab 30,000USDT with the details following:
Top 1: 3,000USDT
Top 2-3: 2,000USDT each
Top 4-10: 1,000USDT each
Top 11-100: equally share 16,000USDT
Notes:
Sub-accounts and market makers of Futures are not included in this activity;
The awards will be delivered to users' cross margin account of Huobi USDT-margined swaps within 7 business days after the activity finished. If users' account has not been activated before the end of this activity, it will be regarded as giving up the reward;
Huobi Futures shall execute the power of disqualification to the user with any malicious behaviors;
Digital asset derivatives are innovative investment products with greatly price fluctuates. Trading digital asset derivatives carry a high level of risk. Please rationally judge your investment ability and prudently make your decisions.
Huobi Futures reserves the right of final interpretation to this event.